Screenshot from Pro Game Guides
Black Mous is the third and final faction in the Call of Duty: Warzone 2 DMZ. One of the Tier 1 quests provided by this group, Vintage Collection, requires you to collect and sell 12 bottles of liquor or wine in Al Mazrah. Here's a guide on where you can find these items in the DMZ.
How to get liquor and wine bottles in DMZ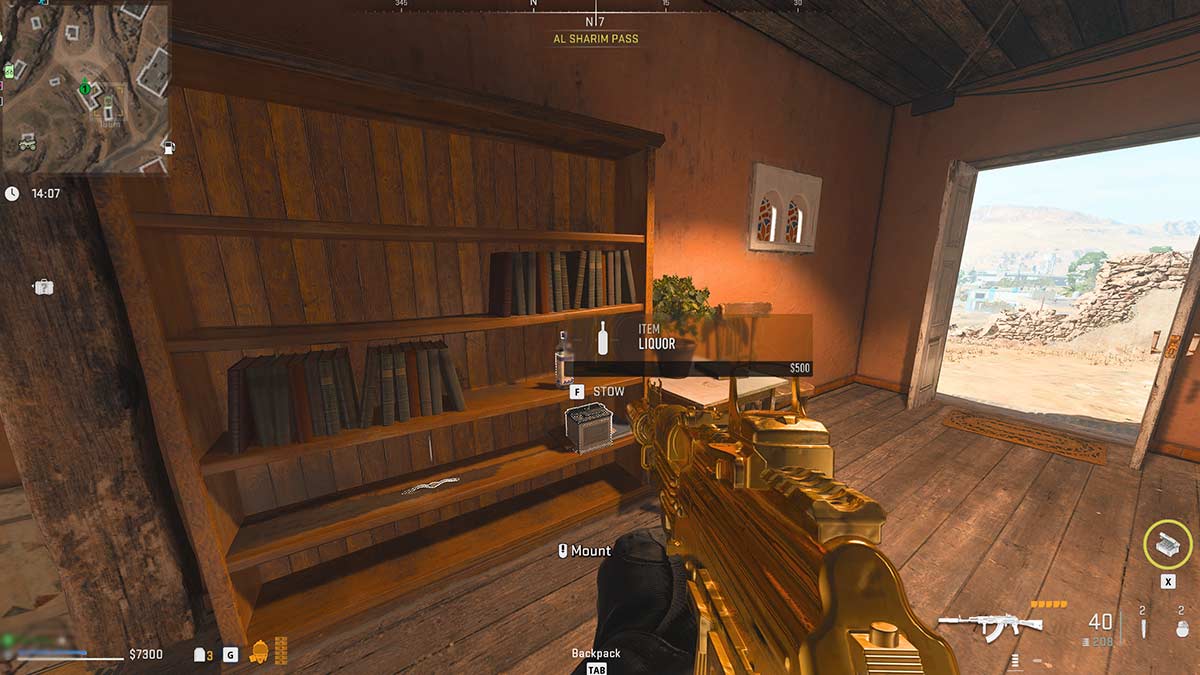 Liquor and wine bottles appear randomly on the map. You can find these items inside homes, convenience stores, and other buildings, placed inside refrigerators, or on shelves. Sometimes dead AQ soldiers drop liquor bottles as well. There is a wide variety of alcoholic beverages available in the DMZ, including cheap wine, liquor, and vintage wine, all of which count towards the Vintage Collection mission.
Related: How to Get Zimo 'Deactivate' Skin in Warzone 2 DMZ
The best place to find liquor and wine bottles in the DMZ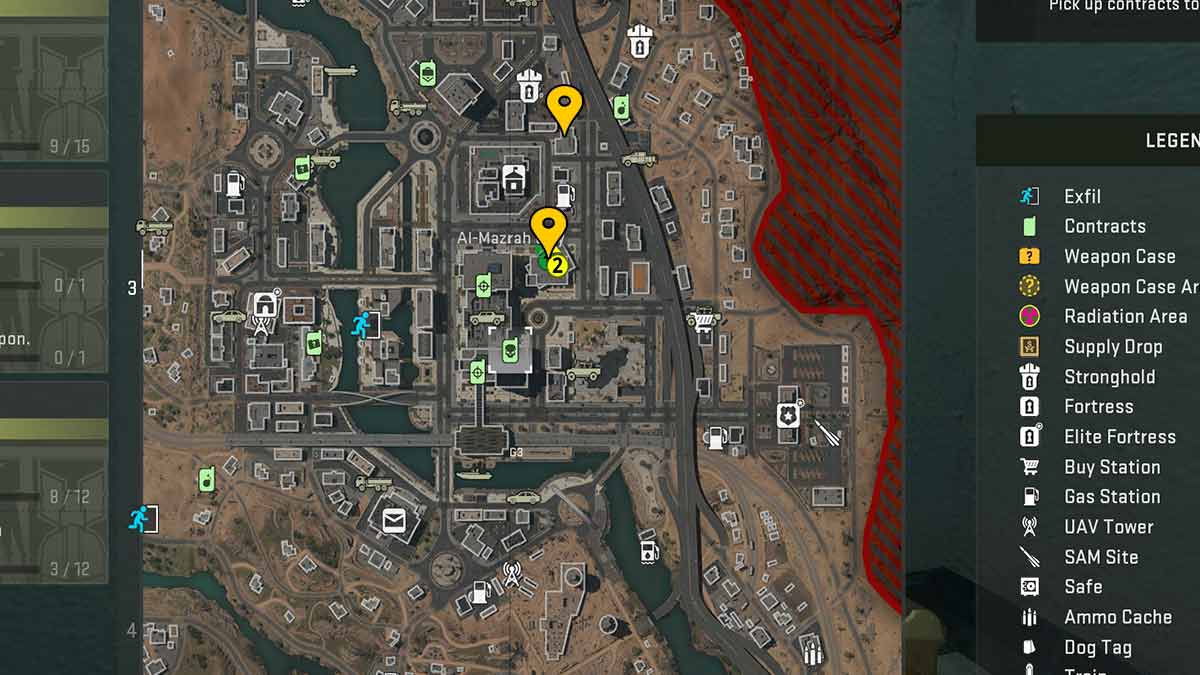 The two best locations where you will definitely find spirits and bottles of wine are in Al-Mazrah City, which is located in the northeast part of the map. The first location is a Burger Town restaurant where you will find several bottles of wine inside the coolers and on the tables. Thereafter, look for these items inside the food court, which is located south of Burger Town. Collect 12 bottles of liquor and wine and sell them at a buy station to complete the challenge.
Stay tuned to the pro gaming guides for more Call of Duty: Modern Warfare 2 and Warzone 2 content. In the meantime, head over to our article on Best Sakin MG38 Loadouts and Attachments in Warzone 2.